Civil-military relations in Ukraine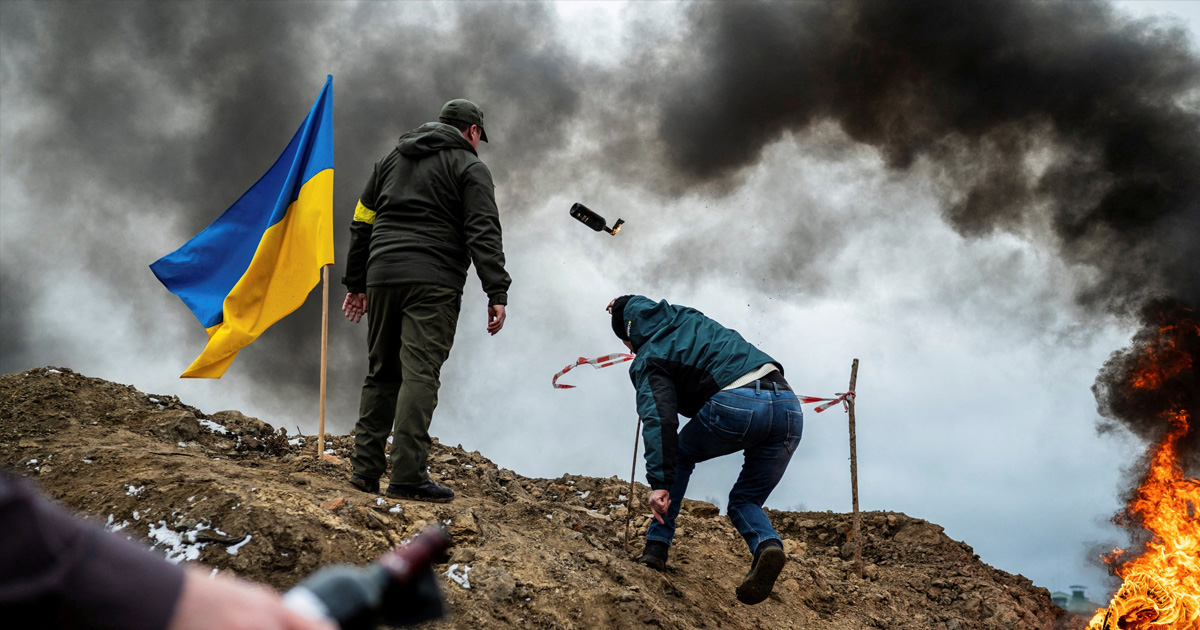 The alleged report by Amnesty International on Ukrainian military tactics caused mass upheaval. There are plenty of reasons why.
The authors make no mention of the way they sampled the data, in other words, who are their sources. At times, they do not even name the location where something supposedly happened. Instead, there write of "one town in Donbas", "another town" or "a town to the east of Odesa". It is therefore impossible to verify their claims.
The authors do not apply a proportionality test to their observations. Proportionality is as central to international humanitarian law as distinction between civilians and combatants is. Every separate observation shall not be lumped into one pattern, but instead both military necessity and collateral damage must have been studied. The authors failed to receive a comment from the Ukrainian military which makes it difficult to capture military context.
The authors simply make outright mistakes. For instance, they claim that "militaries should never use hospitals to engage in warfare". This is false, because Article 13 of Additional Protocol (I) to the Geneva Conventions provides that civilian medical units may lose their protection if used against the enemy. In other words, international humanitarian law does not ban such use.
These issues are crucial, but there is one reason far more important. Amnesty International has little interest in local expertise. Researchers employed by the international secretariat receive higher salaries than the heads of local chapters, explains human rights practitioner Vyacheslav Likhachev. It is an established practice which is applied to everyone employed by Amnesty International Ukraine. In 2021, the Ukrainian chapter was to hire a full-time administrative assistant with advanced English skills. They offered a salary of 15 thousand Hryvnia. According to the state statistics, it was below average in Kyiv.
What are civil military relations?
In the broadest sense, this term includes all possible relationships between civil society and the military at all levels, argues professor of history Charles Byler in the Encyclopedia of Military Science. Military theoreticians started to look into these relations after the Second World War, when the Cold War forced many states to sustain huge armies. Furthermore, these armies had control over weapons of mass destruction. The civil authorities were puzzled by a question: how to make sure that these weaponry systems would not be turned against them?
Morris Janowitz, a sociology professor at the University of Chicago, was among the first to tackle this array of issues. He argued that the shift from the conscript to full-volunteer army in most of Western nations is a byproduct of technological, political and social change.
Although this tendency is almost irresistible, it has negative effects on the civil-military relations. Recruitment patterns make the army less representative, because some social groups yield more recruits than others. Thus, right-wing values take hold in this institution. New recruits accept these values due to institution and peer pressure.
Citizen-soldier army is an antipode of a full-volunteer force. Full conscription draws representatives of all social groups into the army, irrespective of their income, education or profession. Civilians trust the citizen-army because it is "a cross section of the larger society", states Janowitz. Under such circumstances, "society is defended by all of its ordered social segments, he says . The professional military people have limited autonomy in this arrangement because civilians control their actions.
Civil-military relations in Ukraine
Most armies have elements of both ideal types. So does the Ukrainian one. For the past eight years of the Russo-Ukrainian war, its ranks have been filled by both the conscripts and the volunteers. It becomes more representative when the fighting is intense.
Confidence in the army is shifting. According to Kyiv International Institute of Sociology surveys, in 2014, when the fighting was fierce, more people trusted the Ukrainian Armed Forces than in late 2015, when there was not so much going on. In December 2021, when many Ukrainians were bracing for the Russian full-scale invasion, the army was the most trusted institution in the society with 72% of positive responses. Globally, instead, doctors, scientists and teachers have the most trust of the public, an Ipsos study found.
In other words, civilians in Ukraine trust the military more due to the convergence between the two spheres. During mobilization, the citizen army transforms into a revolutionary army, participation in which is almost universal. Take for instance a photo made by BBC's Jeremy Bowen in Kyiv. It shows a few 18-year-olds brandishing AK-47 rifles. Yellow armband is the only distinctive sign which identifies them as combatants.
The town of Okhtyrka is strategically located in the eastern north of Ukraine. Capture of this town creates a multitude of options: drive north to the region center Poltava, move east to cover Kharkiv or go west to cut off supply routes to the city of Sumy. Heavy fighting was omgoing there throughout March. Okhtyrka businesses donated their branded cars to the detachments of the Ukrainian army who were fighting in the region. They did not repaint cars due to absence of means.
Civilians from the temporary occupied regions can also provide information to the Ukrainian Armed Forces regarding movement and locations of the Russians. Human intelligence allows to gather data on sites which may be unavailable to satellites. Civilians can pass the photos via bots in Telegram messenger without contacting Ukrainian operatives in person. The Security Service says there were thousands of messages during the opening months of war.
In February, Russian forces managed to occupy northern parts of the Sumy region. The Ukrainian border guards were unable to evacuate all of their military vehicles. Civilians hid a scout car, a tractor and a truck in their private garages. The vehicles were returned to their owners,after the region was liberated.
Russian way of war and Amnesty International
The Russian army endangers Ukrainian civilians irrespective of Ukraine Armed Forces' actions. For the past 20 years the Russian senior military officials have been discussing the concept of "non-contact warfare" which was supposed to encompass precise long-distance fire, anti-satellite operations, disinformation and high maneuver groups. The Russian military has a competitive advantage in long-range firepower. It will be exploited to the fullest, because the Russians attempt to fulfill their aims at all costs. They do not take civilian harm into account.
27% of Russians are willing to support the war efforts financially, which compares to 78% of Ukrainians who made donations to the Ukrainian Armed Forces. In other words, Ukraine has a competitive advantage in its civil-military relations. Russian military planners were unable to apprehend this relationship which proved to be a fatal miscalculation. Ukraine will also exploit its advantage, because stakes are high – survival.