Russians seize the Falz-Fein Askania-Nova Biosphere Reserve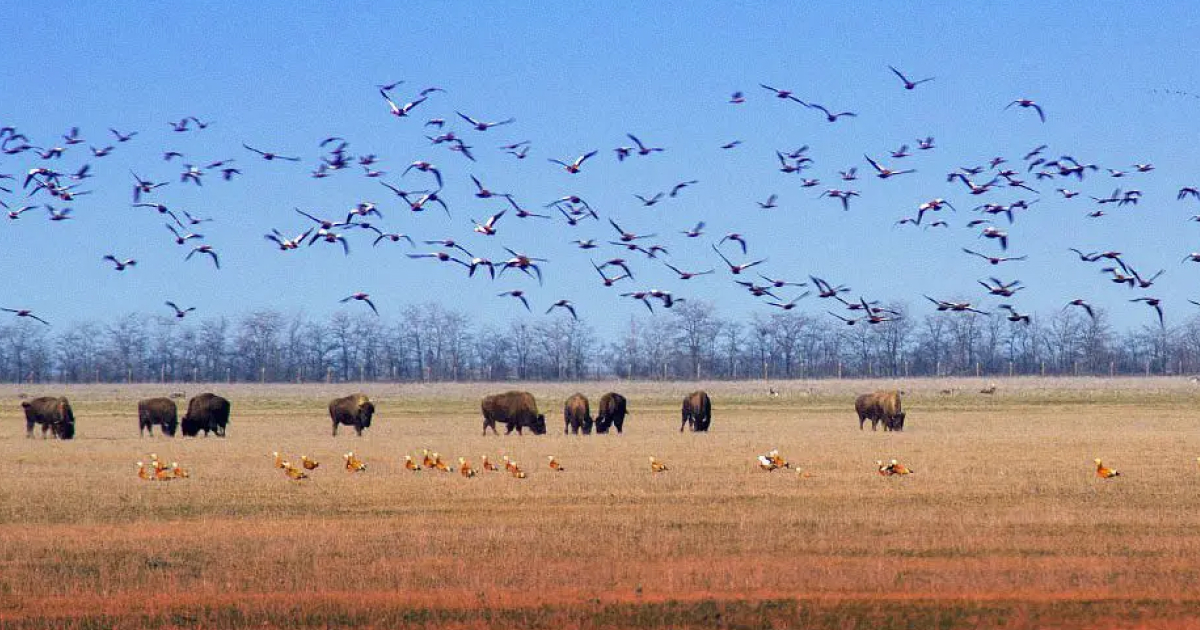 Currently, its staff continues to care for the animals but will not be able to do so in the future — the NGO UAnimals.
On March 7, they created a fictitious legal entity that duplicates the reserve's name but does not mention the founder of Askania-Nova, Friedrich Falz-Fein. This organisation was registered in the name of Dmytro Meshchryakov.
On March 20, Meshchryakov arrived at the reserve accompanied by his superiors — collaborator Vladimir Saldo and First Deputy Head of the Russian Presidential Administration Sergey Kiriyenko.
Until now, the reserve's staff continued to care for the animals at the expense of charitable donations. However, they don't have such an opportunity now.
The Falz-Fein Askania-Nova Biosphere Reserve is the largest steppe reserve in Europe. It was founded in 1898. It is located in the area occupied by the Russians in February 2022.