Orlando Bloom, actor and UNICEF Goodwill Ambassador, arrives in Ukraine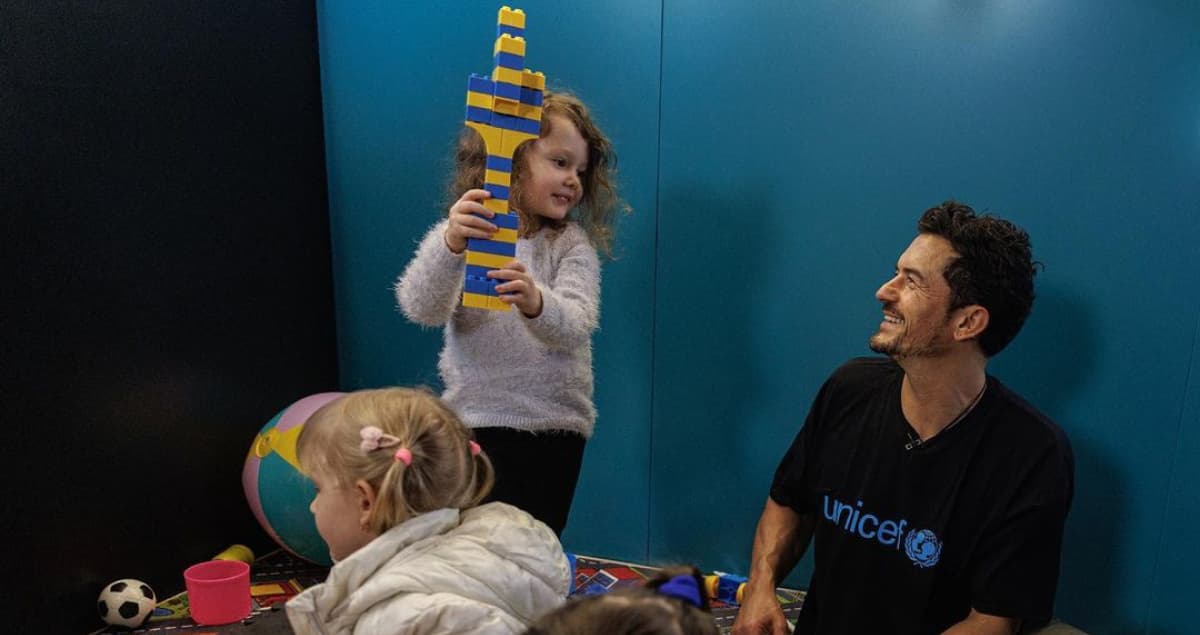 In Kyiv, he visited one of the children's spaces "Spilno" (Ukrainian for "Together").
He wrote about it on his Instagram page.
Parents can leave their children in these centres for a few hours. The spaces are equipped with toys, stationery, and other creative tools.
Bloom last visited Ukraine in 2016.
He is known for his roles in The Lord of the Rings and the Pirates of the Caribbean film series.
In 2009, Bloom became a Goodwill Ambassador for the United Nations International Children's Emergency Fund. This is an honorific title usually held by famous people. They promote a specific global issue. In the case of UNICEF, it is about child development, child health, access to education, etc.