Elections in Ukraine: Foreigners and voices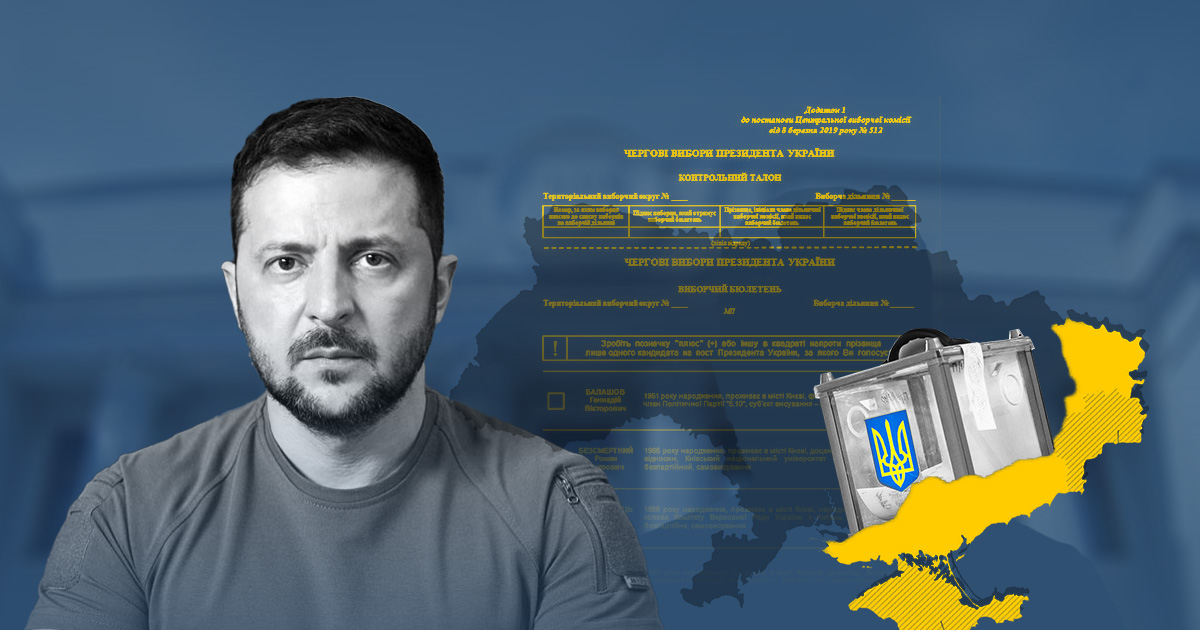 Some issues are jokes until they are no longer. Tiny Kox, Parliamentary Assembly of the Council of Europe President, saying that Ukraine «has to» hold elections during the wartime is one of them.
Back in May 2023 he noted that Ukraine is obliged to do so under CoE Conventions. Most likely, he referred to the Protocol to the Convention for the Protection of Human Rights and Fundamental Freedoms. The parties, which joined the Protocol, oblige themselves to "hold free elections at reasonable intervals."
Where is the punchline of the joke, you might ask. Back in 2015 Tiny Kox called the Russian invasion into Ukraine a "civil war" and defended the Russian presence in the Parliamentary Assembly. He, of course, explained himself by saying that it is in the European interests to have Russians running around Strasbourg. The Kremlin instead cared about the Council of Europe only as much as it could be utilized to lift the sanctions and create a fake sense of normalcy, in which Russia and Europe are best pals while Ukraine is completely erased from the public discussion.
But it is no longer only Kox who is bringing up elections. August saw a whole raft of politicians making various statements regarding a possibility of polls opening up in 2024, as it had been planned prior to the full scale invasion. It is not exactly what triggered this whirlpool of comments, except for 2023 grinding into its second half.
In late July, the Head of the Ukrainian parliament, Ruslan Stefanchuk, said that the Constitution of Ukraine does not ban elections during the war. This caused a controversy, because the article 83 of the Constitution says that the parliament remains in office until the martial law is canceled. This, of course, is not a direct ban for any elections. So the state news agency asked Fedir Venislavsky, a senior lawyer within the ranks of Ukrainian parliamentarians, whether lawmakers are preparing legislation to run the elections next year. His answer was a resounding no.
The speculations did not end there. In early August, the head of National Security and Defense Council, Oleksii Danilov, said to a major Ukrainian media Ukrainska Pravda that the elections may only be carried out fairly, which is tricky given that many Ukrainians are on the frontline.
If it rains, it pours — next came Stefanchuk's deputy Oleksandr Korniienko, who also argued that roughly half of the Ukrainian population will not be able to candidate and participate in the elections. Kornienko used to lead the party of Volodymyr Zelenskyy. Now, this position is taken by Olena Shuliak, who also stated in late August that elections are only possible after martial law is abolished. Minister of Internal Affairs Ihor Klymenko said the very same thing.
None of this persuaded South Carolina Senator Lindsey Graham, a Republican, who came to Kyiv on a visit while Ukraine was celebrating the Day of Independence. On this occasion, he said that Ukraine should hold elections in 2024 to show the US citizens that it is no longer the corruption-ridden state it used to be, with Senators Richard Blumenthal and Elizabeth Warren nodding to his words.
President Zelensky later said that he has discussed this matter with Graham and argued that Ukraine will only be to carry out the elections if its allies will provide it with funds to do so. Graham then replied that he will "encourage all of Ukraine's allies to help provide the financial and technical assistance to support this effort."
It is not clear if the White House, State Department or any of the allies are on board with this. The German Chancellery did not answer this question while responding to an inquiry launched by a German medium Welt.
Unlike with Kox, there is no question that Graham holds a staunchly pro-Ukrainian position. At the same time, his proposal is certainly motivated not simply by a devotion to democracy in Ukraine but by strategic self-interest.
With the 2024 US presidential elections closing in, many right-wing voters in the States believe that Ukraine is spending billions of aid dollars with no accountability. The share of Republican voters who argue that the US is sending too much to Ukraine has risen from just 9% in March 2022 to 44% in June 2023, according to Pew Research.
Unlike many other republicans, Graham knows that it is in the North American best interest to support Ukraine. And yet, for the upcoming presidential race Graham aligned himself with Donald Trump, who is known for his anti-Ukrainian stance.
At the same time, it is Trump who, after much foot-dragging, gave way to delivery of US man-portable anti-tank systems to Ukraine. So Graham attempts to satisfy the — completely irrational — needs of Republican voters while also hoping to lure Trump in a pro-Ukrainian direction.
There is also another explanation for this fixation on elections. The States, a republic by birth, is religious about going to polls. For the past 230 years, US citizens have been electing a president every four years. This also happened in 1864 as the Civil War in the USA was nearing its end, therefore elections only took place in those states which have not seceded from the union.
In European countries, wars on soil of which used to be far more common, there is no tradition of holding elections during wartime. For instance, the British parliament had agreed in 1939 that no elections would be held until the war was over.
The Netherlands, of which Tiny Kox is a citizen, do not have references to elections under martial law neither in the constitution nor in legislative acts. In other words, he is asking Ukraine to do something his own country, with a GDP five times bigger, has no idea how to implement.
What neither Kox, nor Graham seem to grasp is that running elections in Ukraine right now is not a question of politics. The parliament, which has little influence anyway during war, will not change much in the breakdown of seats.
It is also almost impossible to imagine a scenario under which President Zelenskyy will not succeed in a presidential race. But such elections would be a question of recognition and a question of morals. Why should we allow for a situation when those on the frontline, whose voices weigh the most, will only be able to exercise their rights in a truncated way, if it all? How should a soldier follow political campaigns? How should a soldier meet a political representative? And how should a soldier vote?