To Help Where the System Fails to Reach. The story of volunteer Tata Kepler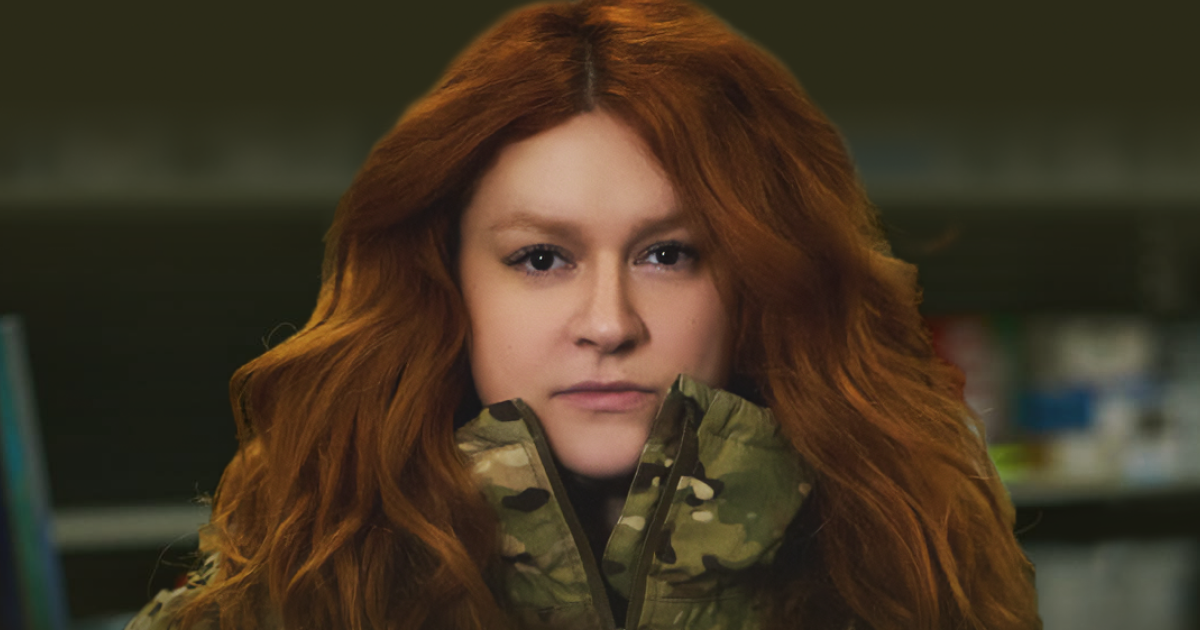 "I have a loud and contagious laughter, and my friends would record it on dictaphones just to cheer themselves up. I haven't laughed like that for a long time." Tata Kepler used to be a director of a bar chain in her civilian life. Then, back in 2014, she started volunteering, and after February 24 last year, volunteering became her only occupation.
We talked to Tata Kepler about the beginning of the invasion, what she faces during her volunteer missions, and what helps her find strength.
The beginning of the full-scale invasion
On the night of February 24, Tata was working. She remembers coming home at three o'clock and going to bed. Around five, her friend called:
- "Baby, how are you? The war has started.
- Yes, I know. Back in '14," Kepler replied in her sleep.
- "No, you don't understand. Kyiv is being bombed.
Since 2014, Tata Kepler has been volunteering to provide medical assistance to the military. Before February 24, she was also involved in the restaurant business - Tata was the Kamikaze Twins bar chain director. However, all her work has been volunteering since the start of the full-scale war. Last year, Volodymyr Zelenskyy awarded her the National Legend of Ukraine award.
"It's very simple for me: when there is a tragedy in Ukraine, and I can do something, I can't help but do it," says the volunteer.
In 2022, Kepler's volunteering scaled up and grew into Project "Ptakhy" [Birds - TN], which brought together like-minded people.
The team works in several areas:
tactical medicine - providing medical assistance to military medics, tactical medics and paramedics;
medical evacuation of the military;
civilian medicine - assistance to outpatient clinics, hospitals and hospitals in providing medical care;
the "silent project" - targeted aid to families affected by rape;
medical missions to remote villages - conducting examinations, delivering medicines and equipment, providing medical care, bandaging and minor surgeries.
The volunteers define their primary goal as helping where the system fails to reach.
"We do more than just civilian first aid kits. Although they are also important. We have chosen a strategy that we would rather do less but better. We always talk to people and listen to their stories. There hasn't been a single case during the whole year when we arrived, just unloaded the aid and left immediately," says Tata Kepler.
She shows her volunteer missions on her Instagram and shares some of her stories.
Compared to the previous years of the war, the scale and requests for help have increased dramatically. Tata says that even when the invasion began, she did not think this would turn into an industrial scale - volunteers were distributing medical equipment by the thousands.
It has become a lot more challenging to raise funds for humanitarian aid: "Many people are exhausted. And, unfortunately, we are slowly rolling back to 2015, when you suddenly realise that you live in your bubble. There is a war in your bubble; people are dying and getting sick, guys are lying with injuries, and others don't have it. I don't blame them in any way, but this situation is not inspiring."
Tata Kepler has no days off or concept of rest, but she says that there are simple things that calm her down: petting her beloved shedding dog and feeling it lick her palms; hugging her loved ones, reading or even just lying down, looking at the ceiling, being quiet and enjoying the fact that there is time for this and no missiles are flying at that moment.
"Recently, I went to the Munich Security Conference, and from there, I went to Paris. I am a person who loves art. I can call myself a fanatic. There's a painting I've been visiting for seven years in a row. It's "Starry Night on the Rhone" by Van Gogh. When I came this time, I cried for an hour and a half and suddenly realised that somewhere inside me, there was a Tata who had hobbies, dreams, passion, and something very, very similar to life."
At that moment, she says, she realised she had to grab hold of this feeling and cultivate it in herself so that she would have the resources to rejoice when victory came.
"I have a loud and contagious laughter, and my friends would record it on dictaphones just to cheer themselves up. I haven't laughed like that for a long time. The war takes everything you have inside. But I'm not complaining because it's a choice, and no one forced me," says Kepler.
Some people may think that we are "coarsening" or becoming more tolerant of cruelty, but Tata believes that this is how the brain adapts under the pressure of emotions.
"I would like people to be able to talk to themselves honestly. To look in the mirror and say: 'My name is Tata. I love art, red lipstick and silver bracelets. It's about keeping at least a little bit of yourself when everything you have is destroyed so mercilessly and ruthlessly."