The IAEA has organized the permanent presence of its representatives at the Zaporizhzhia NPP — this time, two experts will continue their work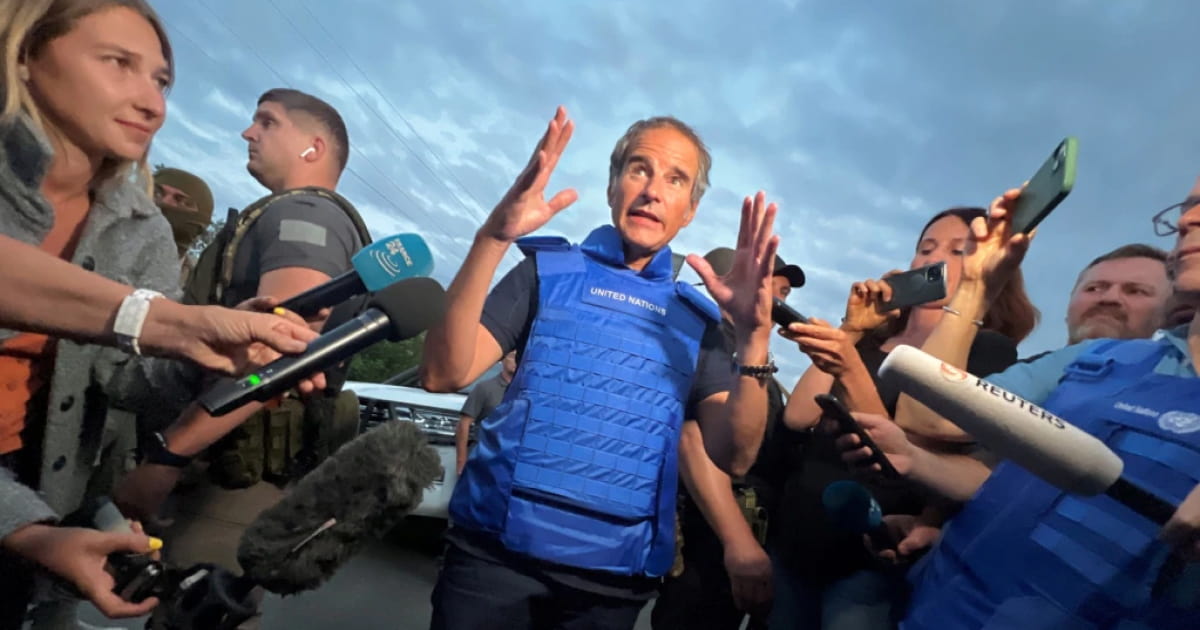 The IAEA assessed the situation at the Zaporizhzhia NPP according to seven indicators, which were marked in colors from red to green. The situation with the physical integrity of the plant was noted as the most dangerous one.
"I was able to see with my own eyes, with my team, the impact, the marks or the remnants of the shells on the buildings, which means that the physical integrity of the objects was actually compromised, and not once, but several times," said the Director-General.
Regarding the working conditions of the plant's staff, Grossi said that the situation at the ZNPP is unique and unprecedented, since the Ukrainian NPP is "controlled by the Russian occupation forces."
"There is a kind of coexistence of operators, Ukrainians, workers, direct employees working there, and Russian nuclear experts and military personnel," said the head of the IAEA.
Rafael Grossi noted that the agency's employees are in constant contact and in case of certain threats, the organization will take the necessary measures.
Soon, the mission will publish a full report of its work at the Zaporizhzhia NPP.