Suspilne: SSU marine drone shoots down Russian missile ship Samum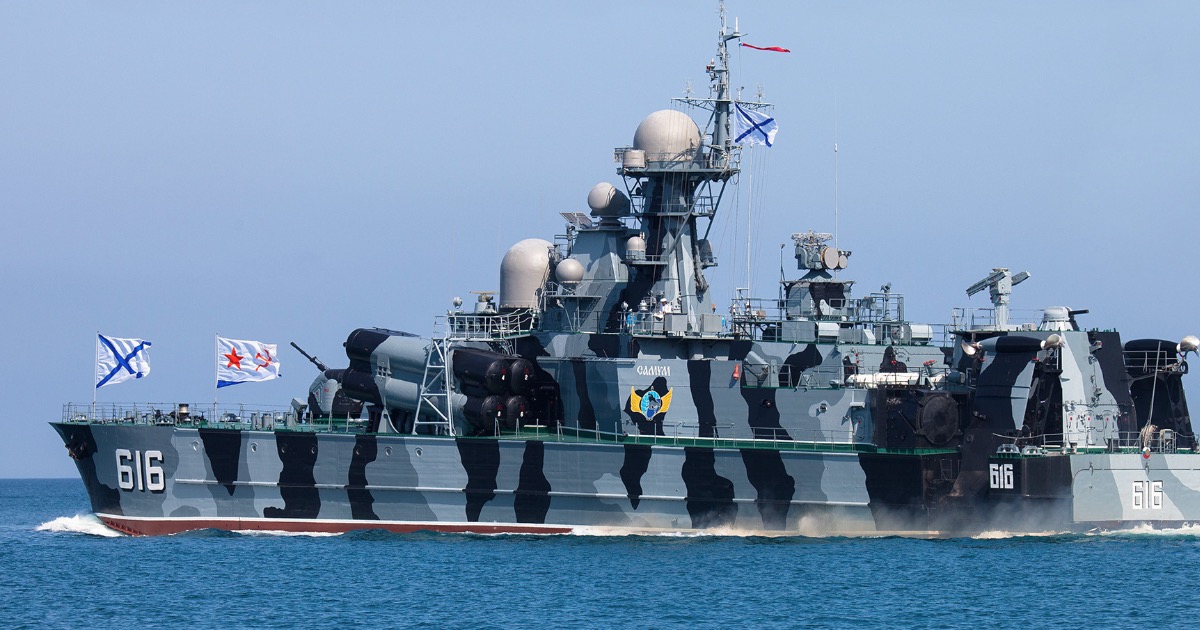 Suspilne's sources in the SSU reported that on September 14, an SSU marine drone hit the Russian missile ship Samum near the entrance to Aqyar (Sevastopol) Bay.
On September 14, the Russian Ministry of Defence claimed an attempted attack on the Samum. The Russians stated that the drone was destroyed by weapons from the ship.
"Marinekid hit the rear right side of the Russian vessel, causing significant damage, and the ship lost its course. The Russians had to tow the Samum for repairs with a large trim to the stern and a roll to starboard," the SSU said.
They added that the marine drone was able to operate in a storm, hiding from detection behind high waves. During the special operation, the waves were 1.5-2 metres high.