Stolen childhood: a sketch from a front-line village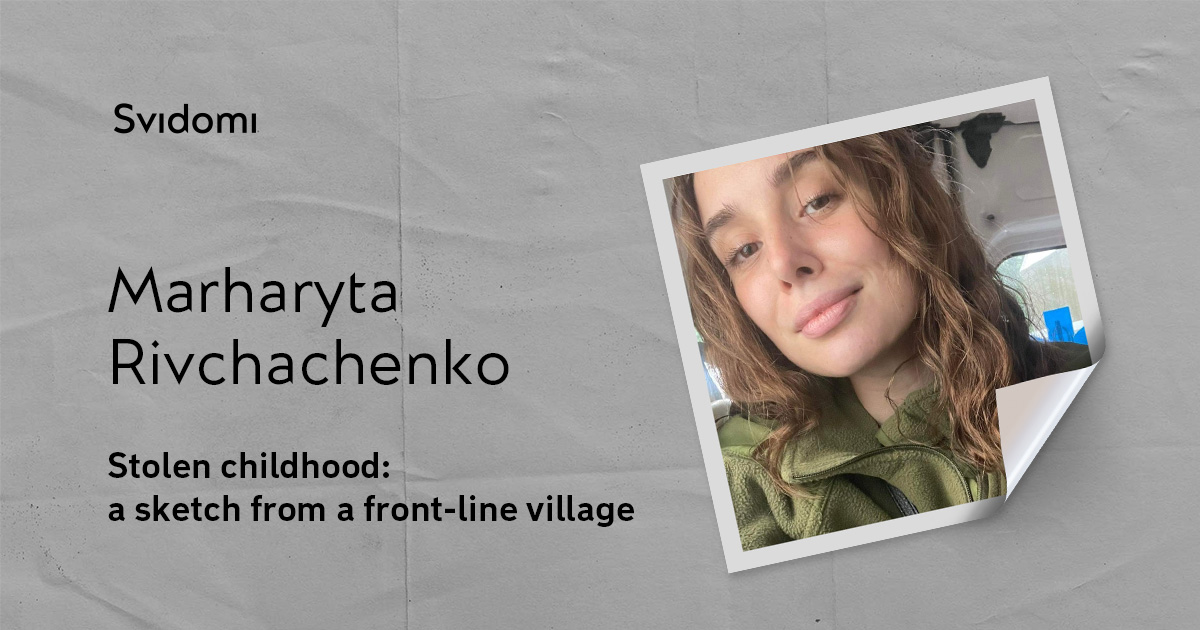 A village in the Kharkiv region is not far from the front line. We are going with the journalists to take pictures of multiple rocket launchers. On our way, a little boy waves to us. Such a mini-block post.
Children playing skirmish is a common sight in the frontline areas. Sometimes children come to real checkpoints and sit next to soldiers.
Returning from the shooting, one of the journalists said: "It would be good to film the little one when "Grad" passes by."
It could have been just a beautiful shot if Lyokha — that's the boy's name — hadn't started a dialogue. Not far from the "block post", he dug a trench (according to the standard - a corner, with a firing position), where he hides during real shelling. Little puppies are frolicking nearby. Some kind of apocalyptic picture: broken houses, and here is a little boy who says: "I want to grow up and become a sniper, defend the country."
He is 11. He was born before the Revolution of Dignity, but almost all of his life there has been Russia's war against Ukraine.
And then I thought about the fact that those who were 10, 14, or, like me, 17 in 2014 are now at the front. We grew up and became adults during the war. And there is no surprise that young people are going to defend their land, that the smallest of us know the price of freedom and the bitterness of wartime childhood.
When the Revolution on Granite took place in 1991, it was a revolution of a handful of young intellectuals, whose sons and daughters joined the Revolution of Dignity and are now defending Ukraine. Sons and daughters are figurative because the number of people who fought for Ukraine in the early 90s and now is different.
Children and young people are changing their attitude towards Ukrainianness and who we are. It is a pity that even the smallest of us pay such a price for the opportunity to simply be Ukrainian.
Lyokha's childhood has been stolen by the war. Although it would be correct to say that Russia stole it. But politically correct social networks will not give it a chance.
Since the beginning of the full-scale war, the Russian invaders have killed almost 360 Ukrainian children. And it is impossible to forgive.