"It's like breaking a jewel — a lot of opportunities have been lost for Ukraine." Interview with the mother of the deceased pilot with the callsign JUICE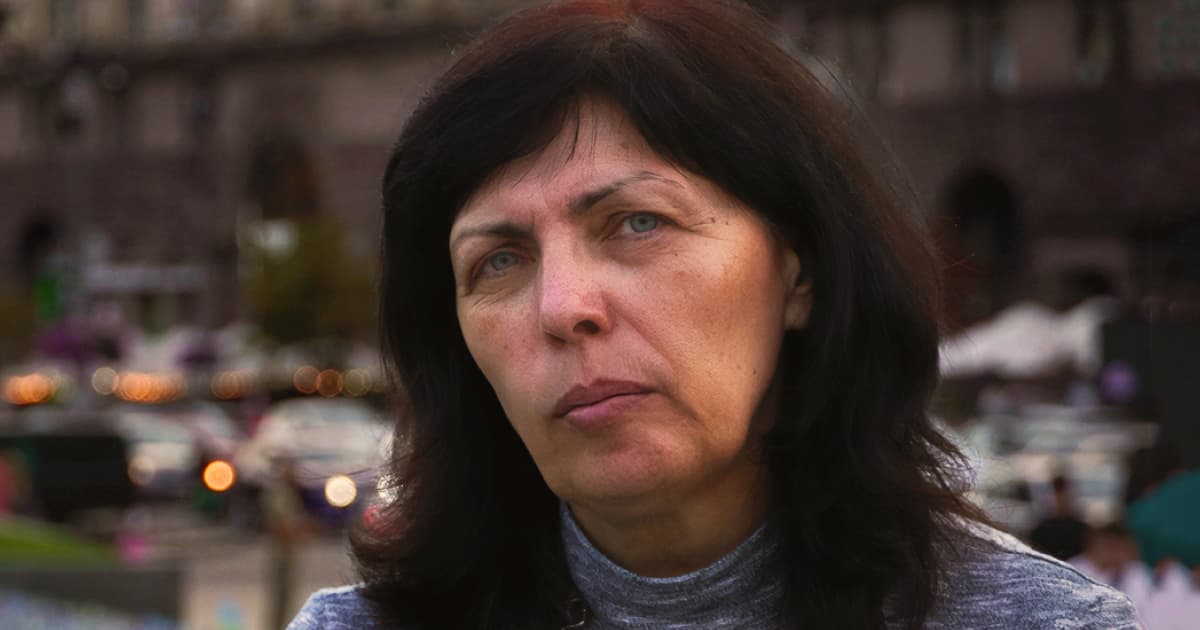 According to the American tradition, when a pilot dies in a plane crash, a piano is burned at the airfield. The pilots remember their fellow officers, and this is how they send their souls off. On August 26, a piano with three names on it — Minka, Prokazin, and JUICE — was burning at a Ukrainian airfield. The three pilots died when they collided in the skies over the Zhytomyr region during a combat mission.
"More F-16s mean fewer burnt pianos," said Andrii "JUICE" Pilshchykov during the farewell of his brother-in-arms Vladyslav Saveliev. Pilshchykov was one of those who actively spoke in the Western media and communicated with American officials to ensure that Ukraine received modern fighter jets. Andrii was already rejoicing in the fact that the planes would definitely be delivered, but he would not be able to fly them in the Ukrainian sky.
The pilot's mother plays the piano herself: " I never imagined even in my nightmares that I would hate this instrument — now it is associated with my son's death. When I come to Kharkiv, the first thing I will do is take it out of the house."
Liliia Averianova now lives in Kyiv. She is supported by Andrii's friends and gives interviews to ensure that her son's case continues and that modern fighter jet appear in the Ukrainian skies as soon as possible.
Read about her son's service, F-16 advocacy, and the westernisation of the Ukrainian Air Force in this interview with the mother of the fallen pilot.
Andrii Pilshchykov grew up in a family of scientists. His father, Boris Pilshchykov, was the chief designer of the Soyuz and Buran manned spacecraft simulators. His mother, Liliia Averianova, is a lecturer at the Kharkiv National University of Radioelectronics. He became interested in aviation and engineering as a child. His mother recalls how they built their first model aeroplane when he was five.
"Andrii's cousin, Vladyslav Popov, was a navigator of an AN-74 transport aircraft and had 9,000 flight hours on all continents. They were friends, played games and simulations together, and he gave Andriy many posters from international air shows. Vladyslav died in a plane crash in Africa in 2006. I think that since then, Andrii has had a desire to go flying in his place. A lot of contacts were passed on to his son, and Vladyslav's friends accepted him into their company. It was then that he became interested in aerial photography," says Liliia Averianova.
In an interview with Suspilne, Andrii's mentor from the Kharkiv Civil Air Patrol, a pilot with a callsign Stalker, recalled that he met the boy when he came to his airfield at the age of 15 and asked to take pictures of the planes.
At the same time, Andrii Pilshchykov was assembling aircraft models and helping to create exhibitions at the Hryzodubov Family Memorial Museum, the home of aircraft designer Stepan Hryzodubov and his daughter, pilot Valentyna. When Andrii received his passport at the age of 16, he took a course to jump with a parachute.
"I was not immediately aware of his desire to become a pilot. I saw that he was losing his enthusiasm for studying at the university where he had already studied (Andrii Pilshchykov originally studied at Kharkiv Aerospace University, Faculty of Aircraft Engineering — ed.) We talked for a long time, and eventually, I got him to admit that he wanted to apply to the Ivan Kozhedub National Air Force University," his mother recalls.
Andrii was slightly nearsighted. To be able to fly, he underwent laser vision correction. After that, the future pilot passed all the tests and trials. Liliia says that when Andrii entered the Air Force University in 2011, during the presidency of Viktor Yanukovych, it was heartbreaking to see the boys, their food, clothes, and living conditions. They saved money on these things, and their studies and everyday life were influenced by the remnants of the Soviet era.
But with the appointment of a new Head of the Air Force University, positive changes were made, and Andrii's group began studying under a new Master's degree programme. The cadets gradually trained on three different types of aircraft. It was the first time the fifth-year students were given the opportunity to train on combat aircraft — before that, they had only been trained on L-39 combat trainers. The cadets had good practice, and that year, for the first time, they were also divided into profiles — fighter jet pilot, attacker pilot, transport aircraft pilot.
"A lot changed in 2014 when the Anti-Terrorist Operation began. The cadets were given better equipment and uniforms. On March 6, 2014, they were put on alert and had to stay at the university and defend it. Both transport fighter jet and attack fighter jet used their training airfield. The cadets saw how dead bodies were being loaded on the planes. They saw the road to Izium, along which columns of military equipment were moving eastwards. Andrii got a real understanding of what war was back then, in his third year of university," says his mother.
After graduating from university, Andrii Pilshchykov immediately signed a five-year contract and began serving in the 40th Tactical Aviation Brigade based in Vasylkiv, Kyiv region.
During his service, the pilot took part in international exercises. The most important of these was Clear Sky in 2018 in Starokostiantyniv with the US National Guard and pilots from nine countries. At that time, Andrii met American pilots, with whom he remained friends for the next few years, and who helped him reach out to American politicians, military officials, and the press to advocate for Ukraine to receive powerful air defence, especially the F-16.
After Clear Skies, in 2019, the Americans invited the pilot to train in California. It was there that he received his call sign JUICE because he did not drink alcohol and always ordered only juice.
"To earn the call sign, he had to pass a test — eat a raw egg with a shell. Here (in Ukraine— ed.), it is also customary to have call signs, pilots chose them for themselves, and to be named by someone else, Andrii was the first to have a real call sign. It was chosen depending on how the person had established themselves," says Liliia Averianova.
From time to time, the pilots flew closer to the ATO zone during their service to conduct reconnaissance or to check how the air defence was responding. Liliia says that in general, there was nothing risky during his service. Except for the spring of 2021.
Andrii was on duty at the Melitopol airfield and said that Russian pilots felt quite free in the airspace of southern Ukraine: "Mum, they (Russians — ed.) are flying right under our noses, but we are not called up and given the command to intercept."
Pilshchykov returned from that mission, and in the summer, his first contract expired. Andrii, like four of his fellow students, including Vadym "KARAYA" Voroshylov, refused to sign another ten-year contract.
Then JUICE left a note with the reasons for his resignation. They included the assignment of non-flying duties to the flight crew, bureaucracy, the poor state of the air transport, formalism in the training and safety systems, etc.
Liliia Averianova says that over the years of his service, Andrii performed various jobs that were not always related to his direct duties. The pilot had good English, so he often met foreign military delegations.
"When a delegation from the Pakistan Air Force arrived, I remember that they had just been issued with a ceremonial uniform, and Andrii spent the whole morning preparing it and attaching all the badges. He accompanied the guests all the time, even though he was only a lieutenant or maybe already a captain. Even when the delegation was being escorted to Boryspil, it was not the commander who saw them off, it was my Andrii. He was fine, the guests liked it too, but it should have been handled by the higher-ups," says the pilot's mother.
JUICE returned to the Air Force when the full-scale war broke out and joined the brigade where he had served before. The collective image of the pilots of the 40th Tactical Aviation Brigade, who defended the capital's skies, was dubbed the "Ghost of Kyiv." The visual embodiment of the "Ghost" is a photo of Andrii taken during the testing of French helmets in 2019, a few years before the fighting near the capital.
"Even before the full-scale war started, Andrii tried to force me to ove to our relatives in western Ukraine to make him feel safer. I am one of those parents who believe that children should be obeyed. So I went there so that he wouldn't have to worry about me. I didn't distract him much with conversations and didn't cause him any trouble. Personal communication was not enough, but we were digitalised people: we texted more than we talked," says Liliia.
His mother used to check when and where her son was online via all messengers. Sometimes, she saw that he was online at 2-3 a.m. — he didn't go to bed after the flights because he was talking to American pilots or the press because of the time difference.
"I'm not even talking about what kind of flights there were and how dangerous it was. In the meantime, he was engaged in procurement for aviation and giving interviews. Once again, the Americans helped him with this, as they used their good connections to get him into the media space. He made a breakthrough because no one had imagined such a Ukrainian pilot. They thought there were partisans running around with Javelins. Andrii started creating this modern image of the Air Force and convincing people that we need help," says the pilot's mother about her son's role in shaping the image of Ukrainian pilots.
JUICE's mother recalls once telling him that it was now or never for the F-16s to be delivered to Ukraine and that the issue had to be pressed once and for all. Andrii made every effort and combined all available resources, from informal conversations with old friends to trips from the battlefield to the US Congress.
Liliia says that when she saw her son on CNN, she immediately noticed his hairstyle: "When they were at the frontline, they didn't even have time to cut their hair. And here I look, he has some kind of American hairstyle. He made every effort to ensure that every detail of the way he looked was as consistent as possible with the modern style in which he could appear and represent Ukraine at the highest levels.
He laid down his body and soul, as the national anthem says. The delivery of these fighter jet will politically protect Ukraine in a big way — it will show a great level of trust and really put us on a par with NATO countries. As soon as the first F-16 arrives in Ukraine, it will completely change the strategy of this war," says Liliia Averianova.
Andrii made great efforts to organise preliminary preparations for the F-16 exercises: they identified a list of candidates, found English teachers, read all available information about these fighter jet, and trained radio communications in English.
The death of JUICE and the new rules of war
After Liliia evacuated from Kharkiv, she lived in the west of Ukraine. On the day of the plane crash, August 25, she was in the shop when she received a phone call and a trembling male voice said that two planes had collided and that the crew's chances of survival were very low.
Two L-39 combat trainer aircraft collided while performing a turnaround manoeuvre in the skies over the Zhytomyr region. Three pilots — Andrii Pilshchykov, Viacheslav Minka, and Serhii Prokazin — died. The preliminary classification of the incident is a violation of flight rules or preparation for them. The State Bureau of Investigation is also considering the possibility of a technical malfunction of the aircraft and pilot error.
"I asked if the parachutes had opened, and the voice said they hadn't seen them. The father of one of Andrii's friends spent the whole night driving me to Zhytomyr. They (the command — ed.) were shocked themselves because they understood how big a loss it was, how much was tied to Andrii, and how many issues he was solving. It's like breaking a unique jewel — a bright life and a lot of opportunities have been lost for Ukraine," says Liliia Averianova.
Pilshchykov's mother says that Ukraine will not win through superiority in numbers, but it can win through the creativity of decisions. The military environment is quite conservative, but it was necessary to focus on free thinking like Andrii's.
"It so happened that my child took on a crucial problem for Ukraine. This is the weapon that irrevocably solves many problems. It is the key to NATO, the key to our perception as a European state. We are now demonstrating this in battle and bleeding to prove that we need to be taken there. We no longer have the right to live as we used to. If we are given such weapons, it means that we are trusted. It means we are already worthy as a state, and even politicians must now match this level. And those who can't will have to leave. There will be a chain reaction and a domino effect," says the pilot's mother.