Facebook labels the photo of lawyer Mustafa-Masi Nayyem, who lost his eye in the war, as "scenes of violence and cruelty" — the ZMINA Human Rights Centre publishing the photo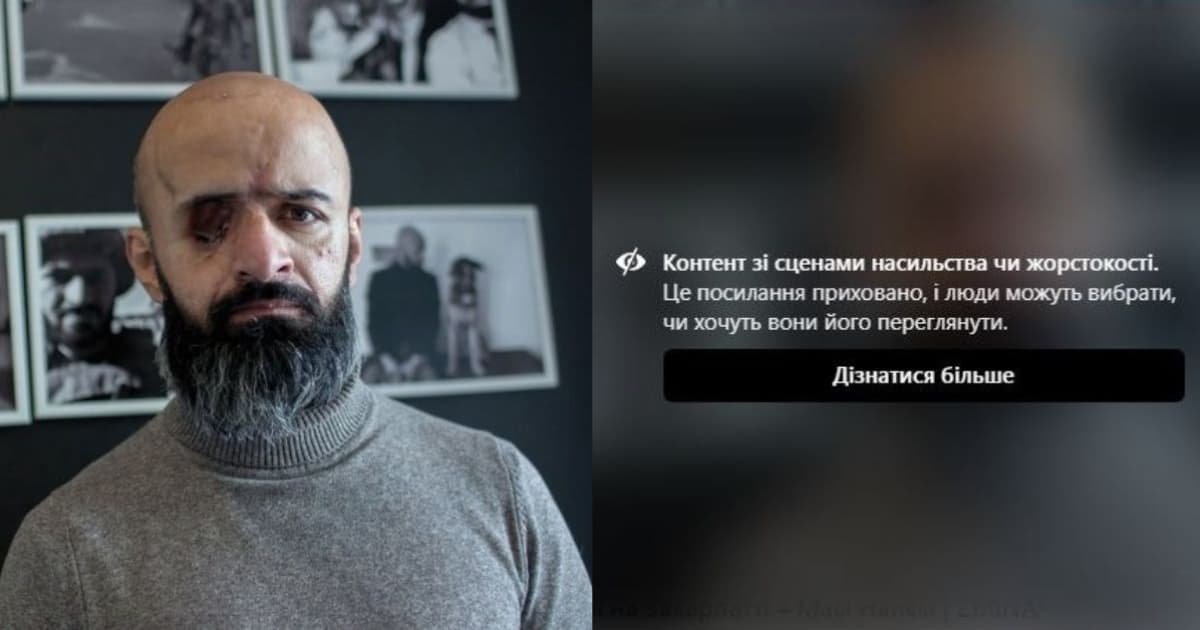 After a complaint sent by the editorial board and media expert Ihor Rozkladai, the blurring was removed from the photo.

Rozkladai explained that, in this case, the automatic system for images of violence and cruelty was probably triggered. Facebook has a rule prohibiting the publication of images that fall into this category. However, in the context of the Russian-Ukrainian war, a certain number of such photos are allowed, but with blurring.
The situation with Masi Nayyem's photo is different because it is an image of what a person is like.
"This is not an image of an injury resulting from a specific action. This person walks like this every day. I filed a complaint because now, unfortunately, this will affect many veterans with certain injuries: loss of limbs, scars on the face, etc." the media expert said.
Masi Nayyem is a Ukrainian lawyer. On June 5, during the hostilities, Nayyem was injured and lost his eye.