Canadian Prime Minister arrives in Kyiv for an unannounced visit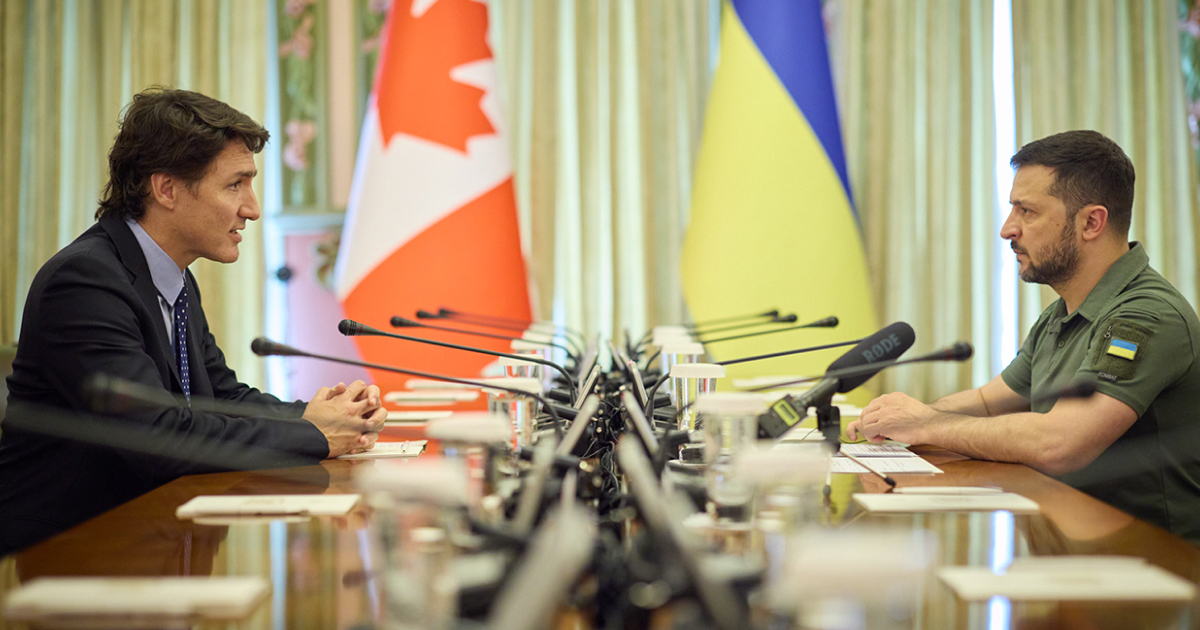 Justin Trudeau met with Volodymyr Zelenskyy and issued a declaration stating Canada's unwavering support for Ukraine and its NATO membership.
During a joint press conference, Trudeau announced that Canada would hand over the An-124 Ruslan transport aircraft to Ukraine, which was arrested at Pearson Airport in Toronto last year.
On March 21, 2022, a Ukrainian court ruled to arrest 12 AN-124-100 Ruslan aircraft owned by Russia's largest commercial airline, Volga-Dnepr.
"Volga-Dnepr illegally granted permission for the Ruslan aircraft to continue flying. The only person who has the right to grant such permission is their developer, the Antonov State Enterprise.
"Last spring, a Russian Antonov landed at Pearson Airport in Toronto. As soon as it landed, we immediately arrested it. Today, thanks to the legislation that has been passed, we are confiscating this aircraft and starting the process of transferring it to Ukraine," Trudeau said.
During the press conference, the Prime Minister announced a new military aid package worth $500 million, $10 million in funding, and $7.5 million to respond to flooding caused by the Russian hydroelectric power plant explosion.
Justin Trudeau announced that he would train Ukrainian pilots in F-16 fighter jets and Leopard tank operations.
The Prime Minister also announced a new package of sanctions against 24 individuals and 17 organisations.