Destruction of medical institutions and obstruction of the doctors' work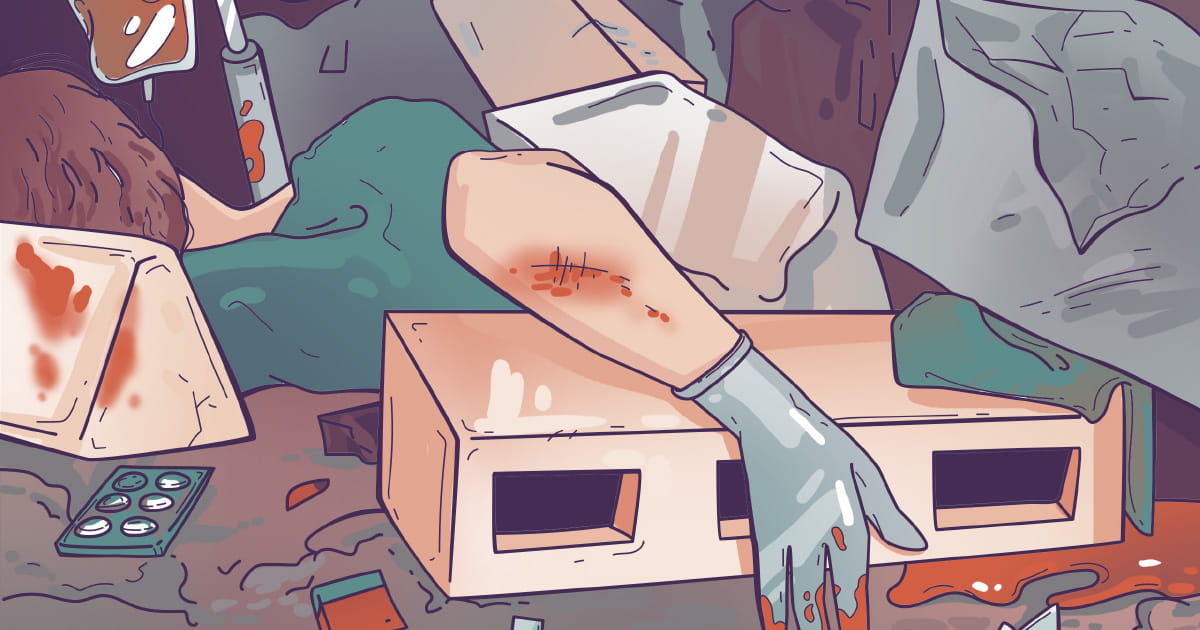 International law obliges the occupying power to ensure and maintain the medical and hospital facilities' operation by all available means and in cooperation with state and local authorities. However, Ukraine's medical facilities and their staff are a target for the Russian military.
According to the Ministry of Healthcare, at least 672 health facilities have been damaged or looted. 115 of them are beyond repair. 426 pharmacies were also destroyed or looted, 33 of which are no longer subject to restoration. So far, Ukrainian authorities have verified 12 killed and 47 seriously injured medical workers. However, according to Minister of Healthcare Viktor Liashko, the number is much higher.
In Mariupol, during the hostilities, the Russians constantly obstructed the work of doctors, and most of the ambulances available at the time in the city's medical facilities were fired upon. At that time, medical care was provided to local residents by military paramedics, including Yuliia Paievska, who was taken prisoner (from March 16 to June 17).
Today, the "hot spot" is in Severodonetsk, where a local multifunctional hospital continues working despite the fact that most of the buildings have been partially destroyed.
There are problems with the availability of vital medicine in the territories that the Russian military has managed to temporarily occupy. In particular, a problem with the availability of drugs for people who have undergone organ transplants. The Ukrainian authorities cannot systematically supply medicine to the temporarily occupied territories due to the lack of open humanitarian corridors from the Russian side. Viktor Liashko says that the supply process is currently organized by volunteers and is more like "guerrilla warfare". However, medical supplies can also come from other countries. International organizations such as the Red Cross or Doctors Without Borders can supply medicine to the temporarily occupied territories of Ukraine.