31 years and six months: independence and the fight for it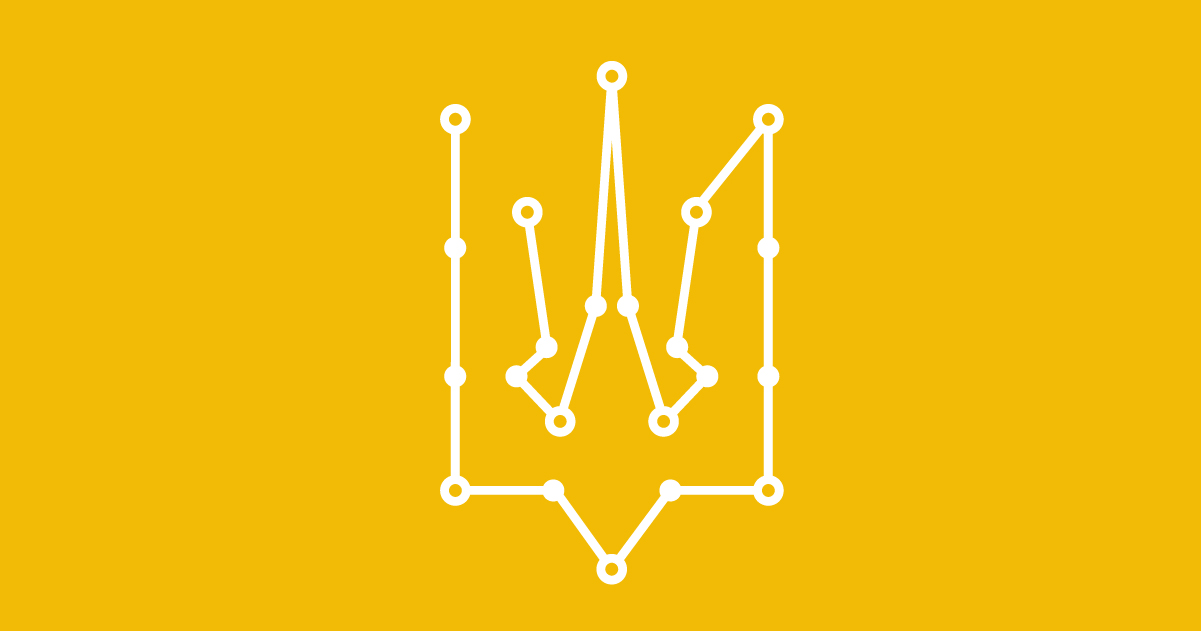 On August,24, 1991 Ukraine regained its independence. The empire shattered. August 24, 2022 is more than just the thirty-first anniversary. Six months ago Russia launched a full-scale invasion.
According to American intelligence, Russian military commanders thought their plans would be achieved in several weeks. Several weeks turned into several months. Svidomi rewinds the events which have shaped the past six months.
Russian troops station near the Ukrainian border, and receive the order to cross it at night.
At night airstrips of major Ukrainian airports are blocked to prevent airborne operations.
02:00 – loud barrage is heard in the eastern parts of Mariupol
03:40 – Russian troops cross the border in the east of Luhansk region.
04:00 – Russian troops cross the administrative line between the temporarily occupied Crimea and Kherson region.
04:32-05:00 – Putin appears on air to declare war on Ukraine (he calls it an "operation")
05:00-05:10 – Explosions are heard in most Ukrainian cities
08:00 – Russian airborne units land at Antonov Airport, which is roughly 30 km away from Kyiv.
19:00 – Russian forces occupy the Chernobyl Nuclear Power Plant.
22:00 – Russian forces occupy Zmiinyi (Snake) island
Russian forces capture the strategically important Antonivka road bridge, which leads to Kherson crossing Dnipro.
Russian forces capture Melitopol, a town located on the crossroads leading to Zaporizhzhia and Mariupol.
Russian forces occupy Berdiansk, the last big town to the west of Mariupol.
Russia occupies Kherson, the only regional center it was able to capture. They move further west and are stopped at the outskirts of Mykolaiv.
Russian forces capture the town of Balakliia in an attempt to encircle Kharkiv.
Russian forces occupy Enerhodar, where the Zaporizhzhia Nuclear Power Plant is located.
Ukrainian Armed Forces liberate Chuhuiv, to the east of Kharkiv. This limits Russian ability to encircle Kharkiv.
Russian convoys slowly move to Kyiv from the east. They are stopped east of Brovary, 15 km outside Kyiv.
Russian forces capture Volnovakha, blocking the last major supply route to Mariupol.
Russian forces bomb Mariupol theater, where up to 1000 people took shelter. It is estimated that half of them died.
Ukrainian Armed Forces liberate Trostyanets, a town strategically located between Sumy and Kharkiv.
Russian-Ukrainian talks take place for the first time in Istanbul. Russia declares its will withdraw from the north of Ukraine.
Russian forces occupy Izium which enables them to flank the Luhansk region.
The Kyiv region is liberated, bringing to light Russian atrocities. Up to 700 local residents have been killed with firearms.
Sumy and Chernihiv are deblocked, having spent a month in isolation.
Russian missile strikes Kramatorsk railway station killing around 60 civilians and wounding more than a hundred.
Marines from the 36th brigade join the Azov Regiment. Since then the Azovstal factory is the only pocket of resistance in Mariupol.
Missile cruiser 'Moskva' is hit by anti-ship missiles and sinks.
For the first time around 100 civilians were evacuated from the Azovstal factory in Mariupol.
All the civilians are evacuated from Azovstal.
The Kharkiv counteroffensive finishes. Ukrainian Armed Forces manage to liberate the right coast of the Siverskyi Donets river and force the Russian army to retreat 15 kilometers to the north of Kharkiv.
Rubizhne, a town neighboring the Severodonetsk-Lysychansk agglomeration from the north, is captured by Russians.
The supreme command of the Ukrainian army orders the Azov regiment to cease resistance in Azovstal based on prior arrangements with the International Committee of the Red Cross and Russia.
Ukrainian forces withdraw from Svitlodarsk, a town between Donetsk and Luhansk which was central to Ukrainian defensive lines prior to the full-scale invasion.
Russians destroy the third and the last bridge over the Siverskyi Donets leading from Lysychansk to Severodonetsk.
Ukrainian forces retreat from Severodonetsk after three months of combat activity.
EU grants Ukraine candidate status.
Russian missiles strike a mall in Kremenchuk, killing 29 civilians and wounding around 70.
Ukrainian forces retreat from Lysychansk.
Ukrainian army recaptures Zmiinyi (Snake) island.
Russian missiles hit Vinnytsia city center, killing 27 and wounding up to two hundred civilians.
Russian forces carry out an attack against prisoners of war, held at Olenivka detention center. Most of them are ex-combatants from the Azov regiment. At least 53 POWs are killed.
An explosion hits Saky airbase in the temporarily occupied Crimea. It is assessed that up to nine airplanes are destroyed, along with supply depots.
Russians shell the vicinity of Zaporizhzhia NPP four times during a single day.